This section contains integration instructions and monitored metrics SaaS applications.
Audit Logs
Audit log captures all communication events between third-party and OpsRamp platforms in both on demand and scheduled cases. Log information includes payload events and their corresponding status.

To select Audit log:

From All Clients, select a client.
Go to Setup > Integrations > Audit Logs.

From the AUDIT LOGS LIST, select:


Client Name: Select the name of the client.

Integration Name: Name of the integration.
Note: By default Email is selected.

Select the Office365 integration from the Integration Name drop-down list.
From Select Client drop-down list, select All Status, Success, Dropped, or Failed.

Select Inbound from the dropdown list.
Notes:


By default Outbound is selected.
Inbound: Incoming calls which come from a third party to OpsRamp.
Outbound: Outgoing calls which go to third parties from OpsRamp.

Click Apply. All the audit logs are displayed.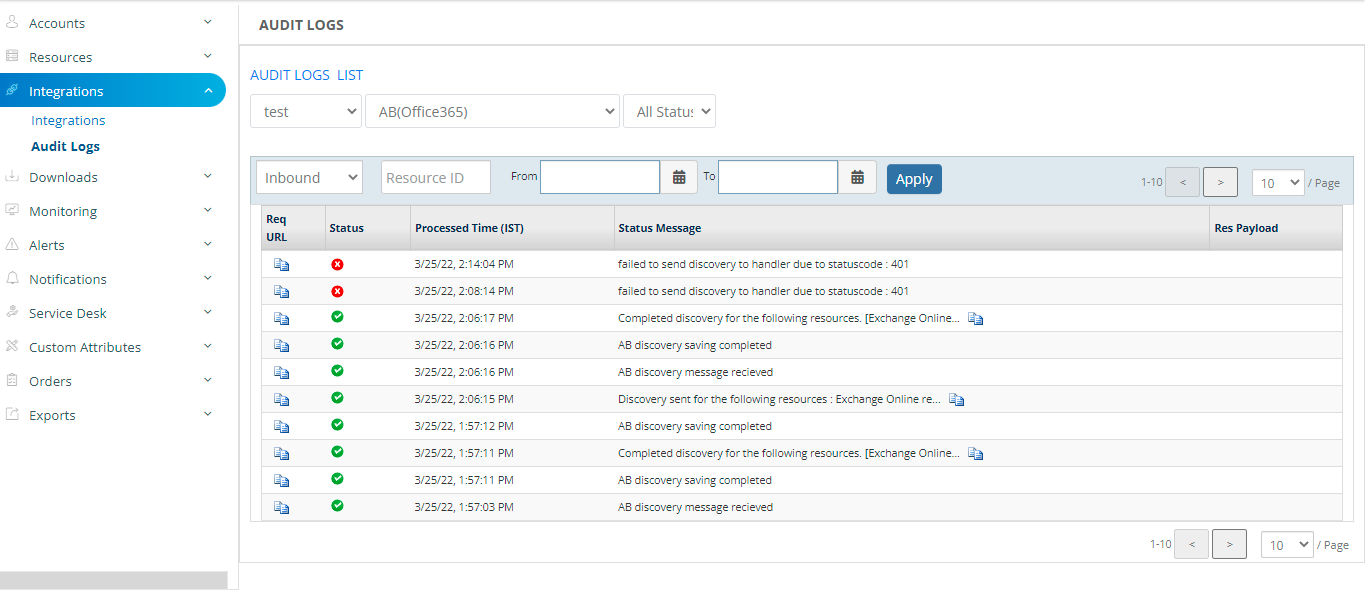 Status Message for Audit Logs
Following is the list of status messages.
Discovery sent for the following resources.
Discovery message received.
Discovery saving completed.
Completed discovery for the following resources.
Failed to send discovery to handler due to statuscode.