Introduction
The Asset Insight application provides users with inventory information for their managed devices. Additionally, it provides insights into trends and breakdowns of IT assets. Users can obtain valuable data such as the total number of managed resources and identify the top managed resources. By leveraging this application, users gain visibility into their IT assets, allowing for effective monitoring and analysis of their infrastructure.
Configuration Parameters
Client Selection: You can select a single client/ All clients from the dropdown list. Only selected client data will get into the report.
Analysis Period: Only support the "Snapshot" option to analyze the report.
Supported Formats: Reports will be generated in PDF and XLSX formats.
Reports Output
Once the report is generated, it will consist of the following sections:
Resource Breakdown-1: This section provides a list of resources and tenants categorized by their top resource types and top clients based on total managed resources.
Resource Breakdown-2: This section provides a list of your resources categorized based on their deployment location, either in the Public Cloud or in the Data Center. It also provides "operating system breakdown" details.
Glossary: This section contains detailed information about each section present in the report tab, helping you to understand the generated data better.
Sample of reports in PDF format: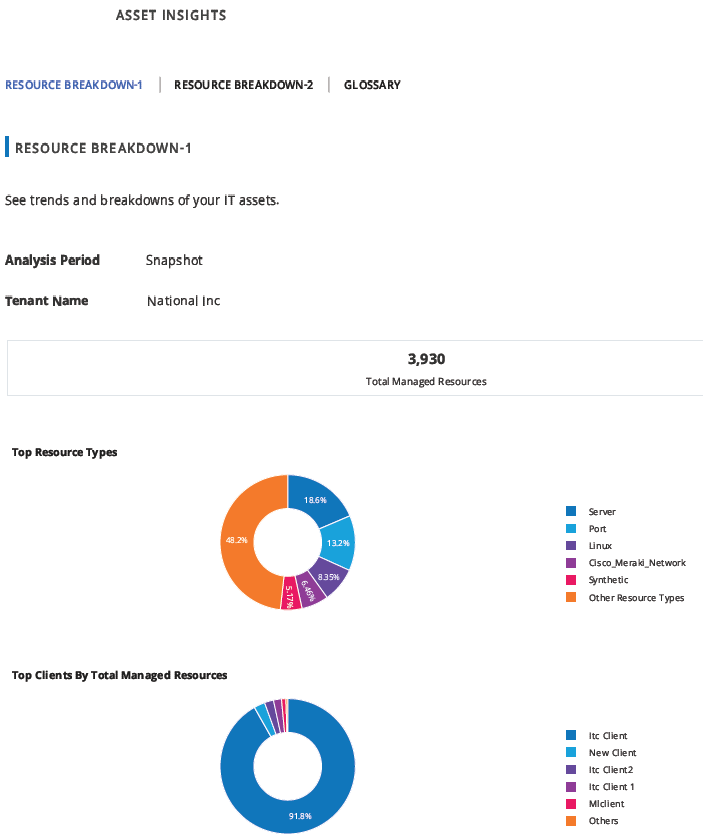 Sample of reports in XLSX format: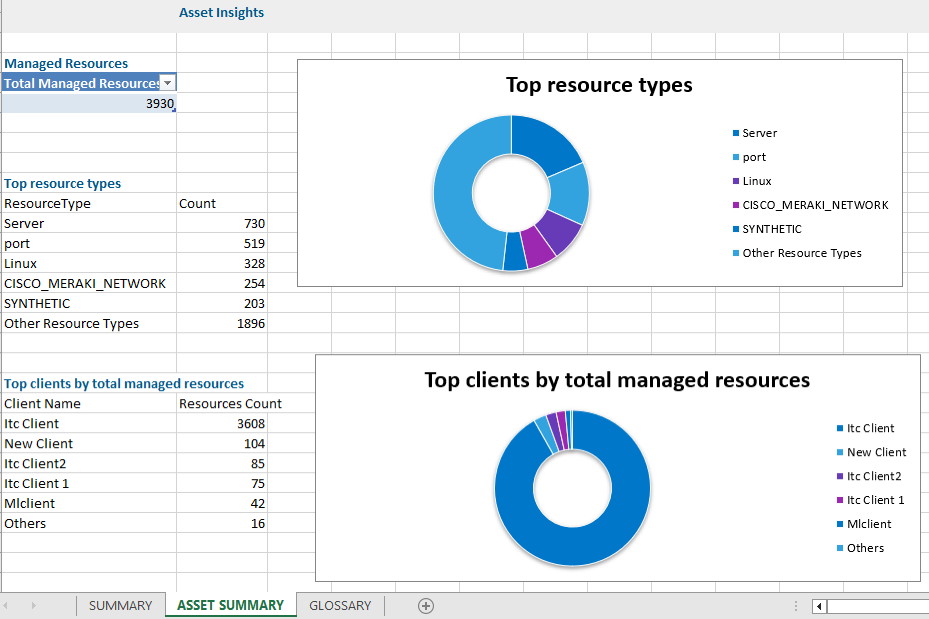 Next Steps
Refer to the Installation documentation on how to install and configure the apps.