From All Clients, select a client.
Navigate to Setup > Monitoring.
Under Monitoring, click Templates. The TEMPLATES listing page is displayed.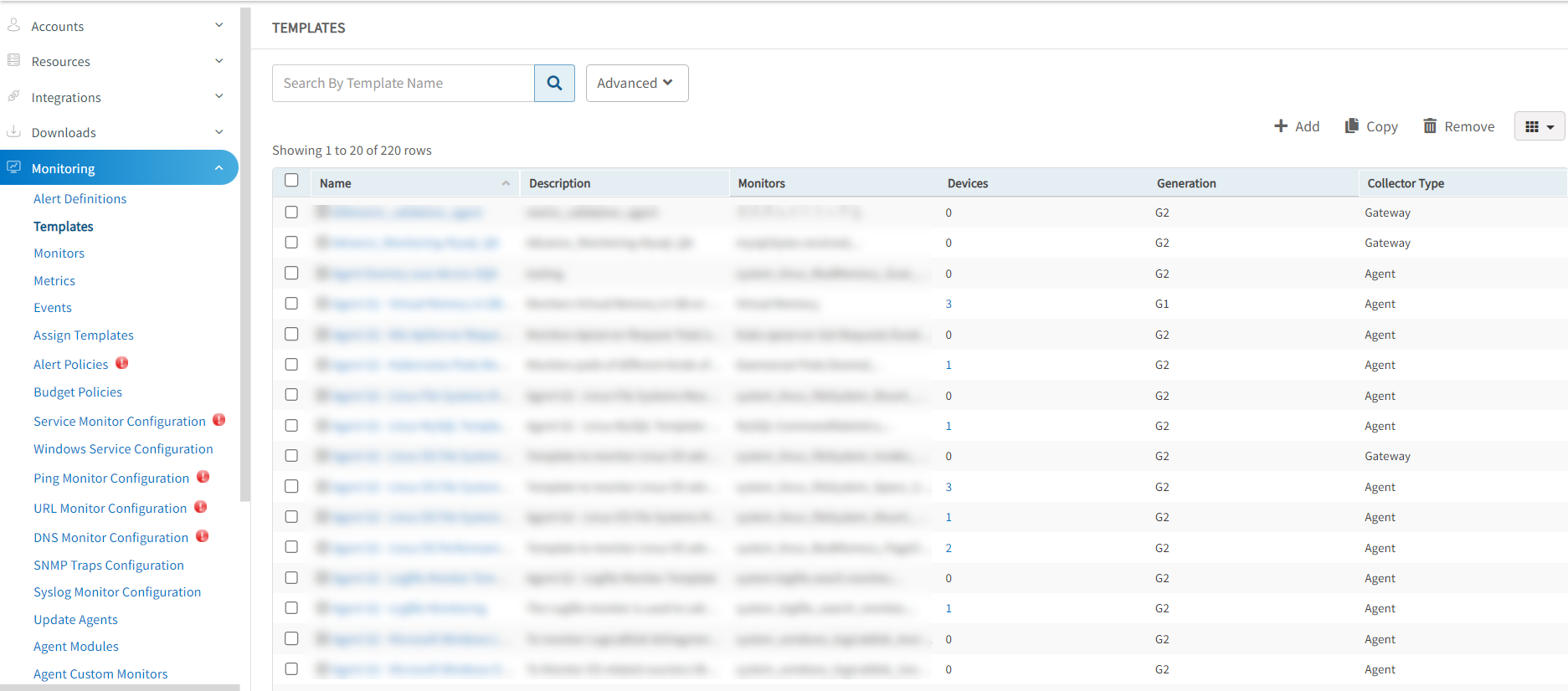 From the TEMPLATES screen, select the template name.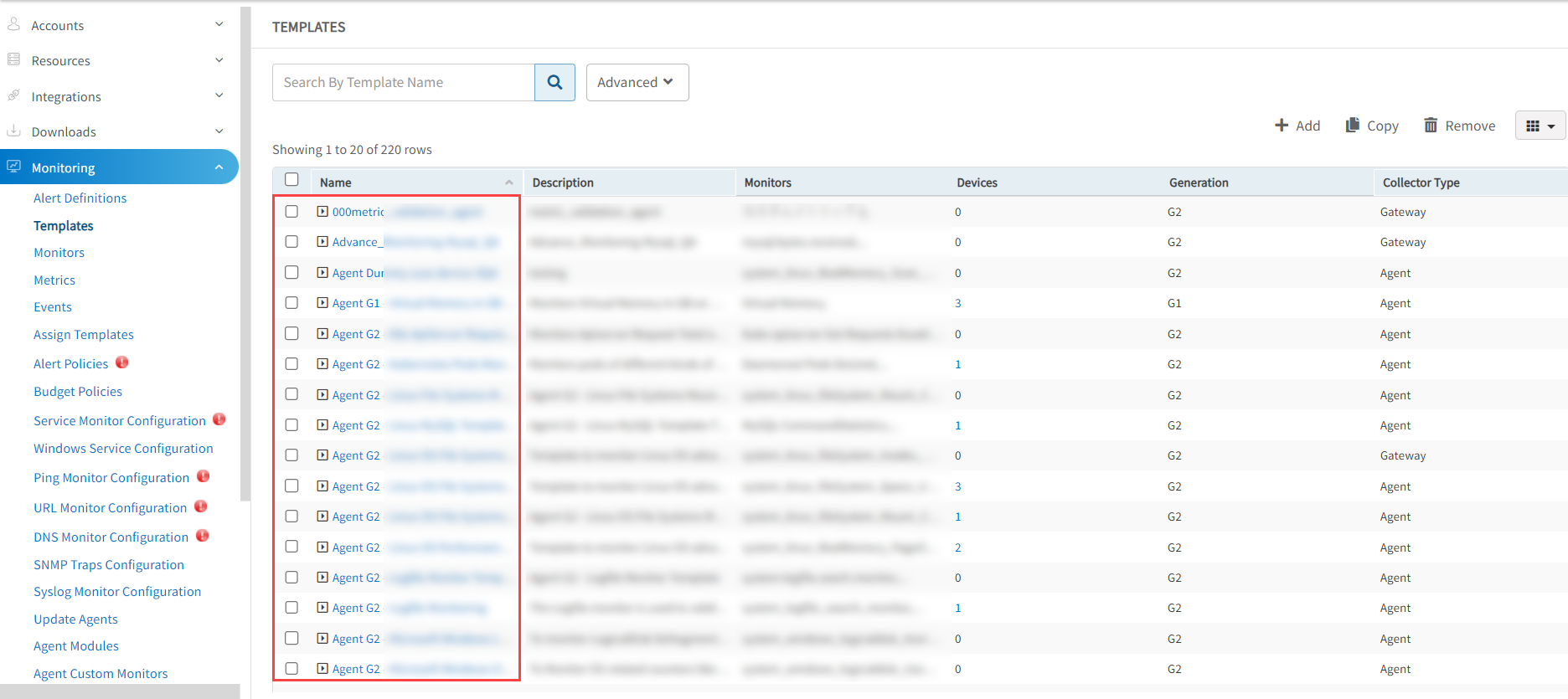 The Monitor Template screen appears. Click Edit > Next.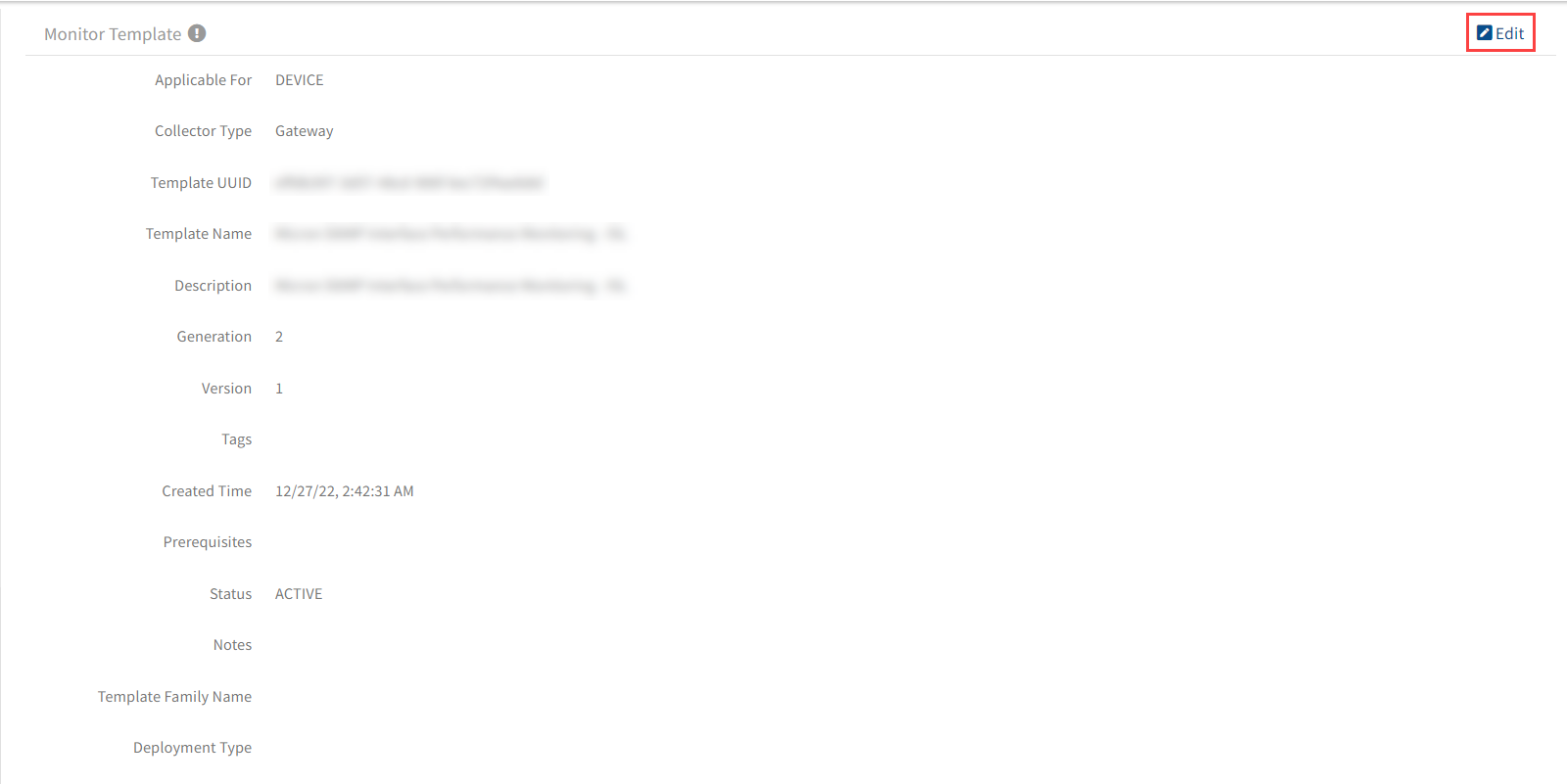 The MONITOR TEMPLATE page appears, in the Breach of a Threshold section, under Metric Name, click the pen icon.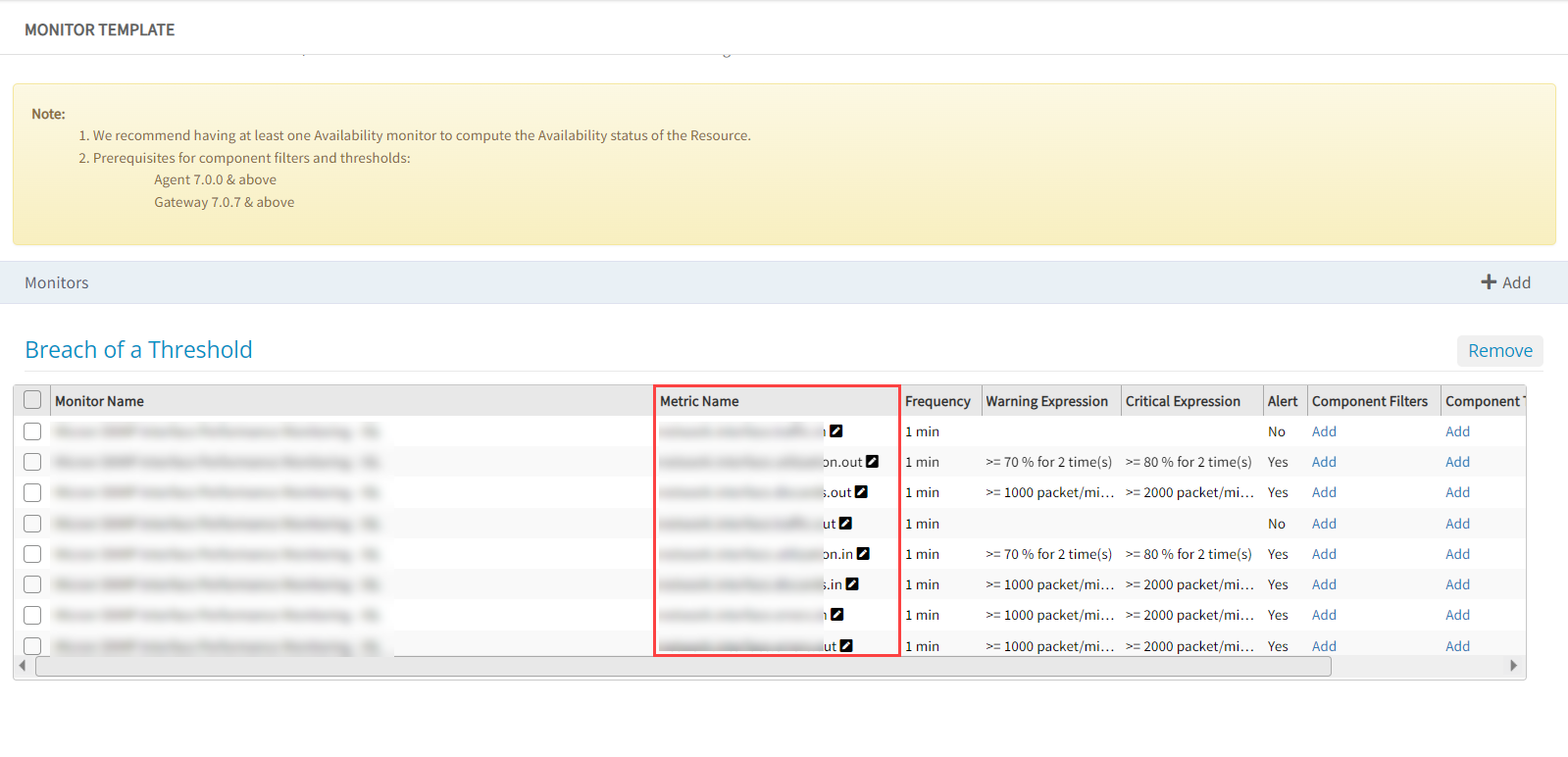 Select the Alert on Missing Components checkbox.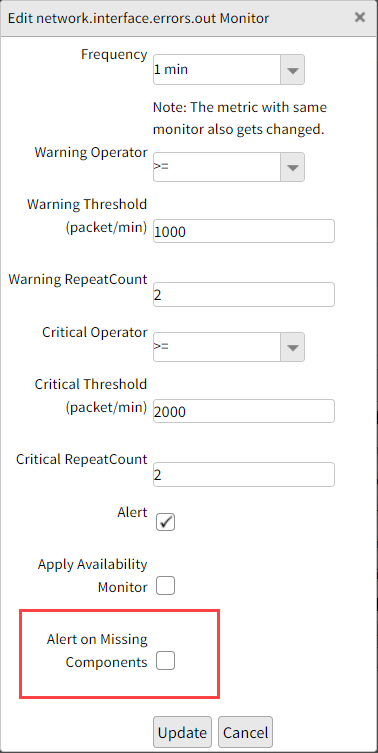 When you enable the Alert on Missing Component checkbox, you will be notified if any component is missing, and an alert is provided. Below are the information that are provided.

Critical Alert Subject: Missing - <Component-name>
Critical Alert Description: Missing - <Component-name>, Resource name: <resource-name>, IP Address: <resource.ip>, Metric Name: <metric.name>
Heal Alert Subject: Missing - <Component-name> is recovered.
Heal Alert Description: Missing - <Component-name> is recovered, Resource name: <resource-name>, IP Address: ${resource.ip}, Metric Name: ${metric.name}